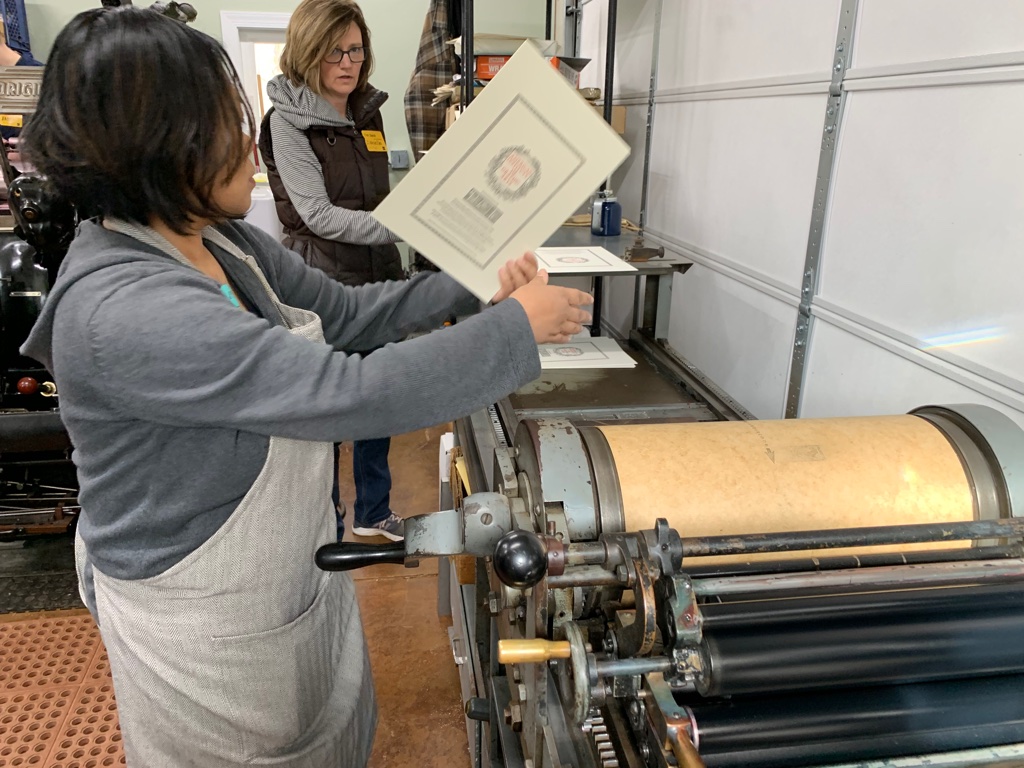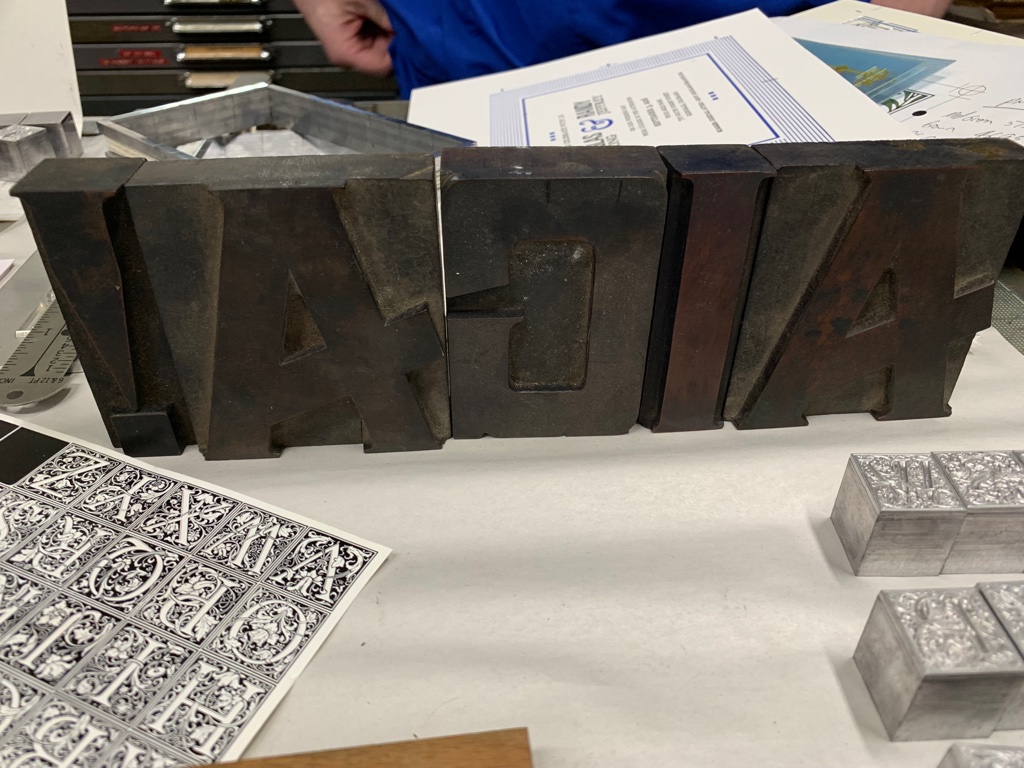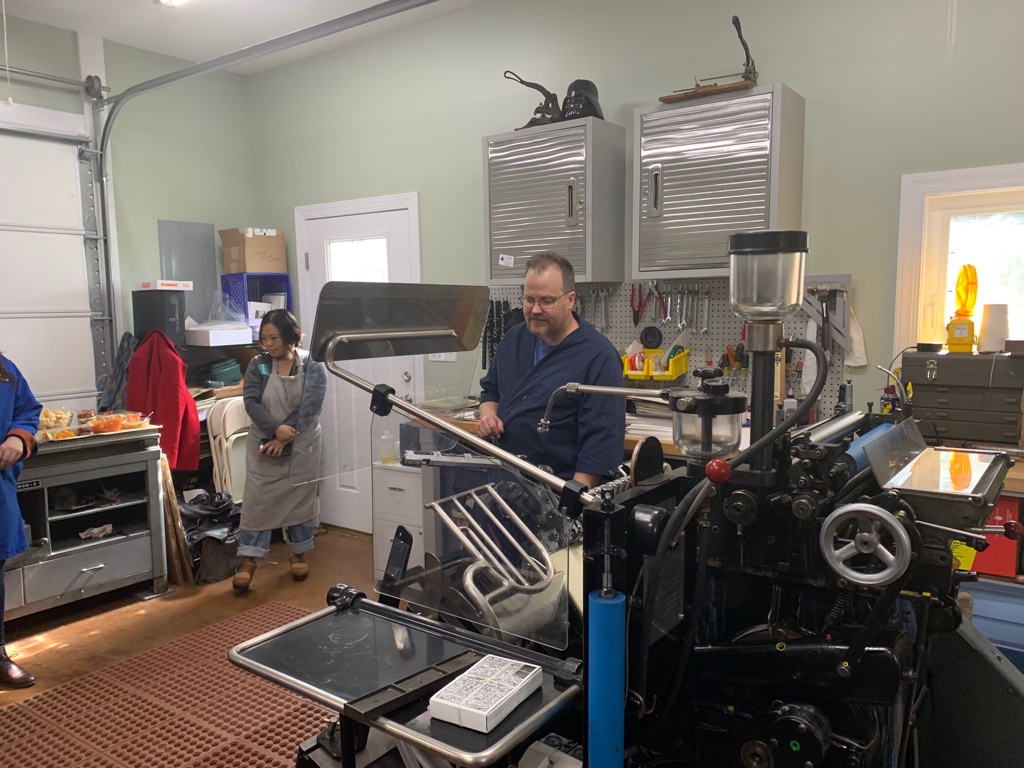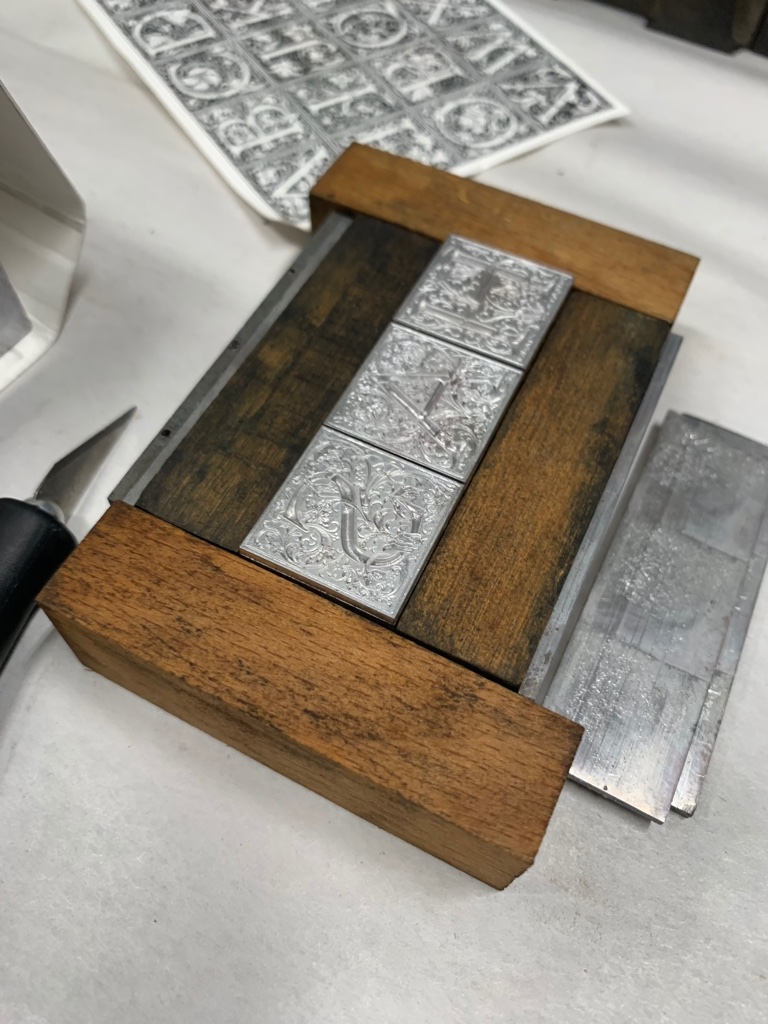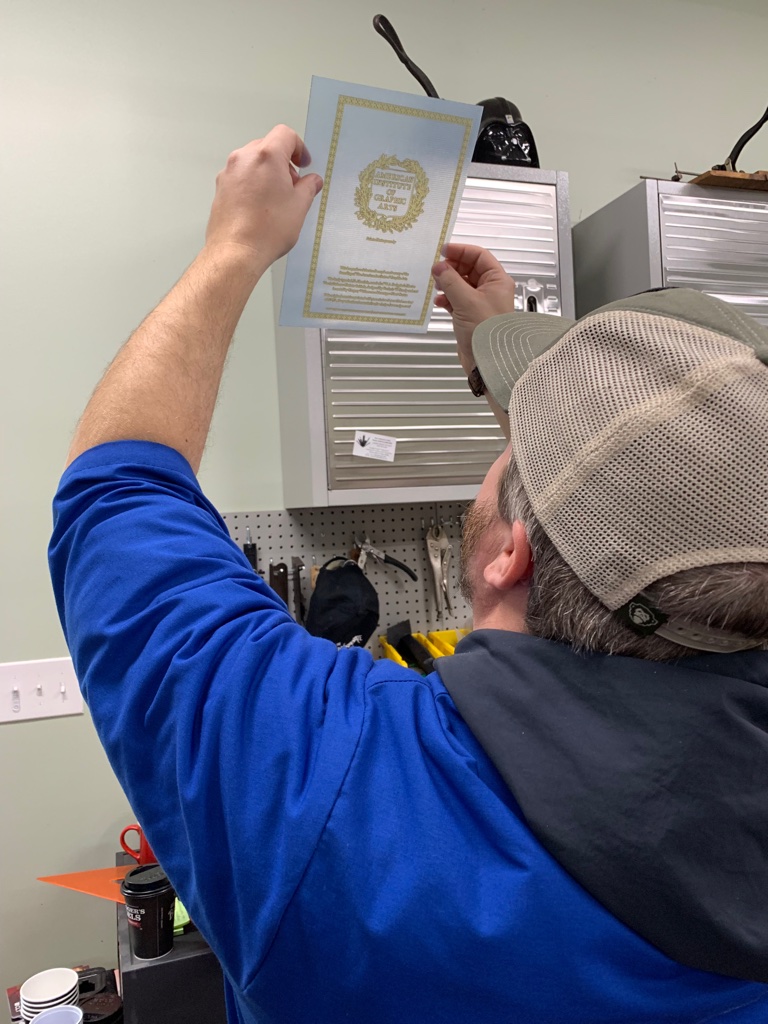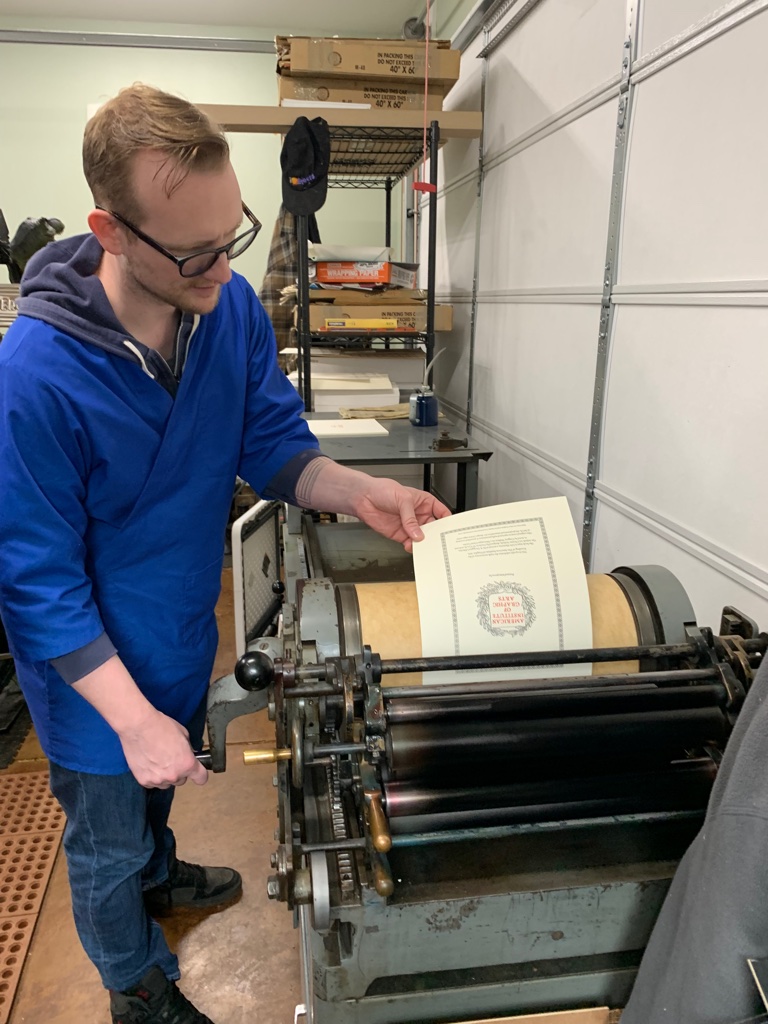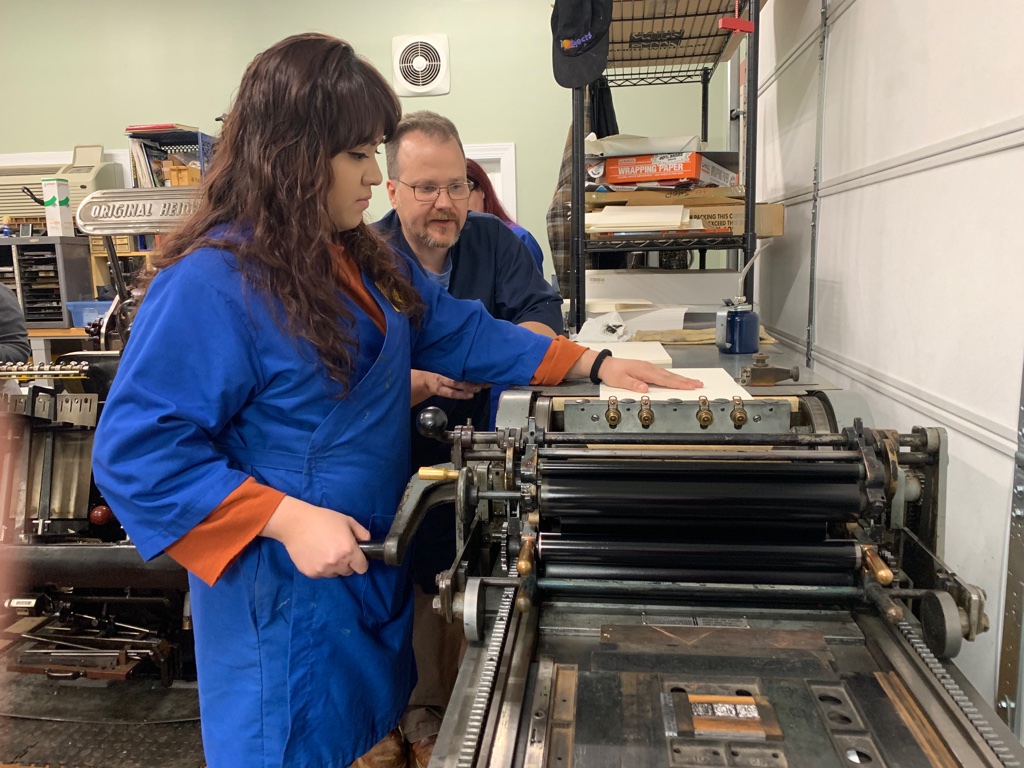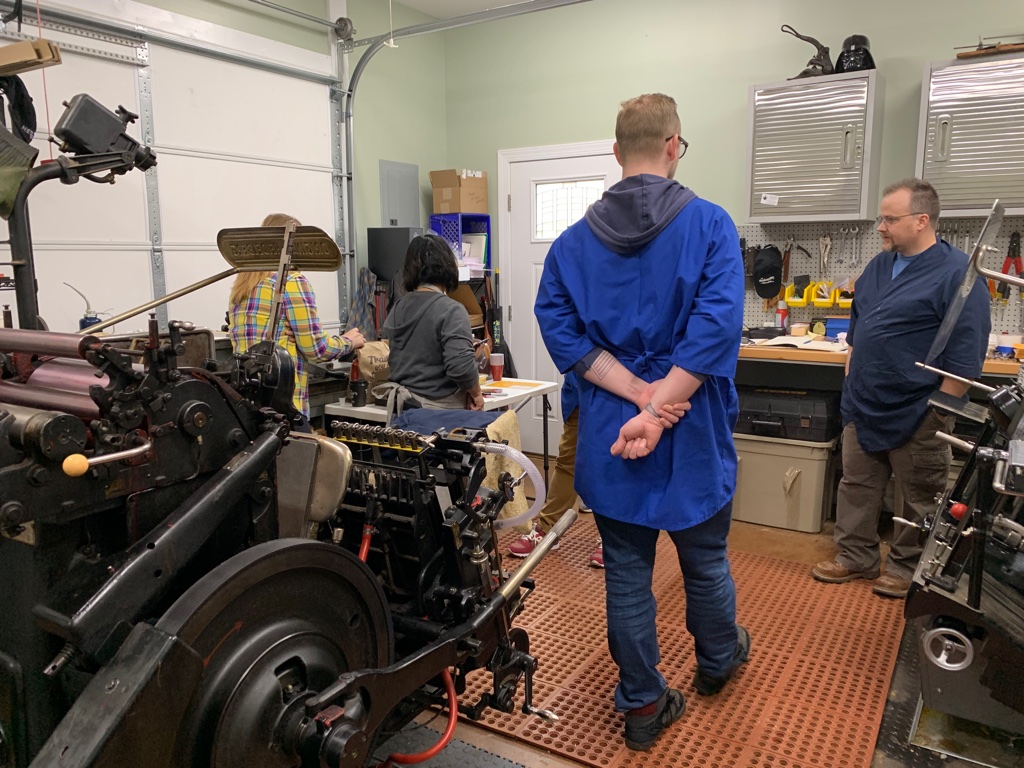 NEXT WOrkshop: introduction to letterpress printing on the vandercook cylinder press
Saturday, September 7, 2019 at 10 AM at our studio in Waxhaw. Space is limited to 6 participants (UPDATE: 3 slots remain). Email us at info@oldnorthstatepress.com for details.
get your hands dirty & learn about letterpress!
We offer introductory and advanced workshops for those desiring to learn more about letterpress printing.
The introductory session is a hands-on workshop focused on the basics of letterpress printing, tools of the trade and history of the craft. During the workshop you will personalize and print a keepsake on a Vandercook cylinder press.
The advanced session focuses on operation and use of the Heidelberg "windmill" platen press and requires the introductory workshop as a prerequisite.
Each workshop is 3 hours and typically held on a weekend. Workshops are limited to 6 participants per workshop.
For more information and to sign up to be notified when a workshop is scheduled, please use this form: